75% of text messages are read immediately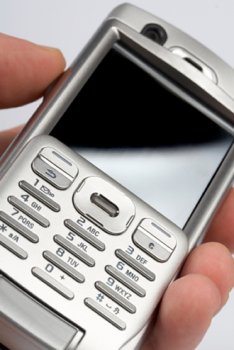 ---
UK mobile marketing – cost effective advertising with impact
The beauty of mobile marketing is that your audience is permanently switched-on, impulsive, and ready to interact at the drop of a hat. It's no surprise that some of the leading UK brands have turned to mobile advertising for the best results.
According to the Internet Advertising Bureau (IAB), mobile advertising in the UK has continued to grow quarter on quarter amidst the backdrop of a global recession. The industry was worth £28.6m in 2009, representing a 99.2% year-on-year increase. This growth is not only set to continue, but accelerate, as handsets equipped with new technology, including mobile broadband, become universal.
BusinessGen – the mobile marketing experts
Using new technology to send interesting, innovative and targeted content to an individual's personal mobile phone is the most powerful form of direct marketing. By presenting the right material in the correct manner, brands can enjoy an intimate relationship with their customers that no other form of communication can match.
Interacting with your target market in such a personable, tangible and immediate manner will allow your organisation to build a carefully tailored rapport with your customers.
The services we offer include:
SMS marketing services
Text message advertising
Bulk text buying
Mobile systems and website development
HLR (home location register) lookup
Store locator software
Text message short codes
For further information regarding the exciting new possibilities mobile marketing and mobile advertising can bring your organisation, please call BusinessGen on 029 2009 0293.